Welcome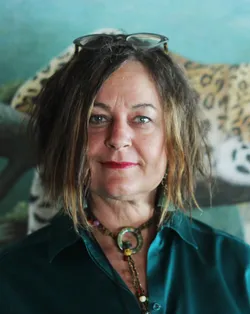 I am glad you found me and I look forward to meeting you in person. As a practicing psychotherapist of 35+ years, I have only deepened in my utmost respect for the sacredness of this profound work we will do together. I provide a safe and trustworthy space of seasoned expertise for you to uncover the true potential of your best self and will teach you a skill-set that allows you to lead a life of greater purpose, fulfilment and joy. We will work together to better understand and resolve the conflicts, complaints, and struggles in your life. Through discovering your own pathway, gleaned from my integration of diverse therapy philosophies, we will unearth long-standing destructive behaviour patterns and interruptive perceptions that may be holding you back from experiencing true happiness and relational contentment.
Whether you're looking for extra support and guidance through a challenging situation or you're ready to move in a new direction in your life, I look forward to working with you to achieve your goals and your dreams.
Since 1986, I have been a valued and trusted referral source for physicians and psychiatrists as well as for integrative and holistic care practitioners. My clients are satisfied clients and for many years have been referring their closest friends and family members to me. Whether you heard about me from a friend or in some other form, please do contact me and we will begin to journey together into a fuller discovery of you.

Roberta
Roberta Pughe, PhD, LMFT
Clinical Director, The Center for Relationship, LLC

The Labyrinth photo above represents spiritual growth and transition - a physical representation of the passage into a higher level of consciousness.