Groups: Sharing Life's Experiences

The experience of processing our individual stories "out loud" in the presence of a "validating other" (a supportive group environment) can be life changing. You realize you're not alone. You receive encouragement and perspective of both your own uniqueness and the universality to your human experience. You may gain insights into how your communication skills affect others which could invite you to try a new behavior. In groups, I create a safe and comfortable space where you and other group members can feel liberated to be your authentic self, empowering yourself and each other as we work through our respective journeys together. Groups meet weekly and run for 8 weeks (for 90 minutes) from September through May.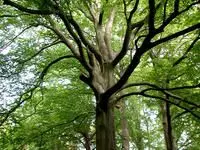 Women's Support Group

This group provides a space where you can experience compassionate support, wisdom and connection from each another and will also motivate you to evolve and transform beyond your present circumstances. IF you are interested in moving to the next level of your own development, then this group is for you. We address the enduring themes of the life cycle of women's lives:
Relationships
Parenting
Grief & Loss
Career
Fulfillment & Satisfaction
Life Purpose
Body Issues
Health & Happiness
Come join us!


Parenting: Remaining Connected with your Teen
Parenting a teenager can be exhausting or exhilarating, depending on your perception and your skill-set. If we allow our teens to be the "primary feedback for our growth", as parents, we then open ourselves to expansion and learning. In this group, we will understand our core triggers to reactivity and understand how to nurture both boundaries and limit-setting along with unconditional love and respect for process. We will begin to understand how we grow as parents as we teach our teens to individuate. This parallel processing feeds connection, maturity and joy.

New groups are always forming. Contact me for further information.