***I am providing Telehealth during these challenging times with the COVID-19 outbreak. You can learn more about Telehealth by reading this form.
If you are interested in learning more or to schedule a session please fill out this form and send an email with the form attached to [email protected]. Thank you and hope you are staying safe, practicing social distancing and feeling healthy.***
Providing individual, marriage, couples and family psychotherapy at my office, via Skype or telephone. Workshops, group sessions and retreats offered as well.
Treatment specialization includes: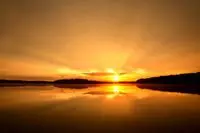 Therapy for Depression and Anxiety
Couples Counseling
Marriage Counseling
Family Counseling
Trauma Treatment and its Recovery
Parenting Support throughout the Life Cycle
Human Sexuality
Grief and Loss
Work and Career issues: FInding Balance
Stress Management: A Skill-set for Daily Living
Addiction & Recovery
Conflict Resolution/Relational Intelligence
Spirituality/Issues of Faith
I work with a wide range of cognitive, developmental, biological, emotional, interpersonal, spiritual and behavioral issues providing services that span from therapy for marriage/couples/families to depression, trauma and grief counseling to parenting through the life cycle, to moving relationally from alienation to reunification and beyond. In a comfortable and supportive atmosphere, I offer a highly personalized approach tailored to each of my clients individual needs to help attain the personal growth they're striving for.

"When you hold on to your history, you do it at the expense of your destiny" - Bishop T.D. Jakes